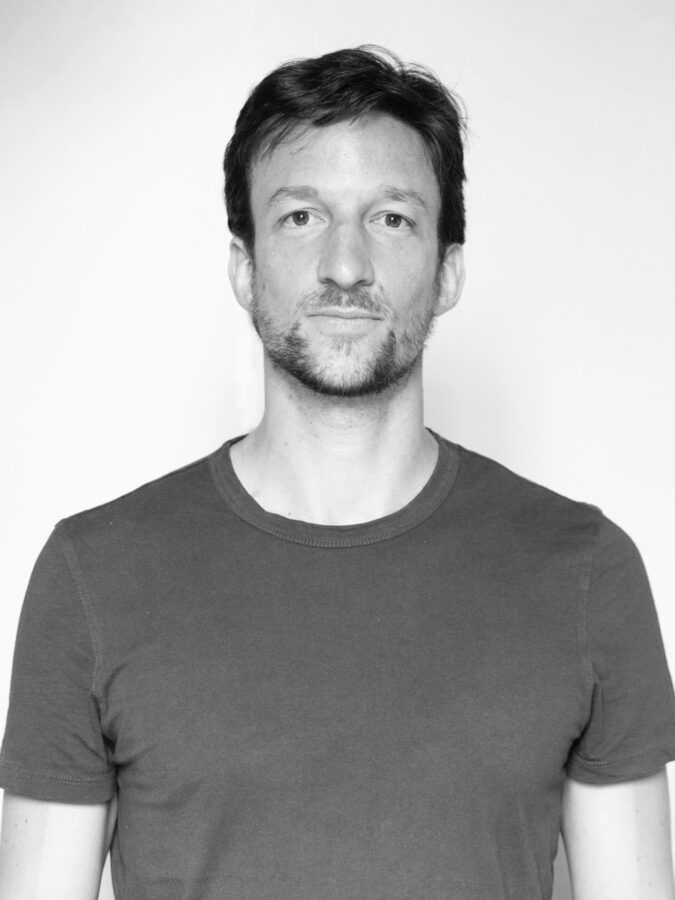 Natan Sinigaglia is a sound and visual artist from Italy.
With a strong background in music, contemporary dance and real-time graphics, he creates canvases where languages lose their boundaries and share forms and meanings.
During his artistic research, he collaborated with many musicians (Maxim Vengerov, Vanessa Wagner, Gloria Campaner, Hildur Guðnadóttir, Odile Auboin, Mira Calix, Novi_sad, Jamie xx, Four Tet …), composers (Nick Ryan, Dmitri Kourliandski), orchestras (Ensemble Intercontemporain, London Contemporary Orchestra, International Menuhin Music Academy Orchestra), dancers (Alexander Whitley), visual artists (Marshmallow Laser Feast, Quayola, Pedro Mari, Claudio Sinatti) worldwide.
As an active developer, he contributes to open-source libraries and participates in the development of vvvv, the visual programming language adopted for all his creations.
Natan Sinigaglia gives lectures and workshops about generative code and sound-visual art at international festivals.
Sinigaglia's work has been exhibited and performed at Saatchi Gallery, London; Cite' de la Musique, Paris; Società del Quartetto di Milano, Milan; Roundhouse, London; Festival X, Dubai; Tribeca Film Festival, New York; Sundance Film Festival, Utah;Arsenal, Metz; Le Centquatre, Paris; LeCube, Paris; Nemo, Paris; Auditorium, Bordeaux; Nova, Rio de Janeiro & Sao Paulo; Elektra, Montreal; Freemote, Utrecht; Node, Frankfurt; MIGZ, Moscow; Milan Design Week, Milan; Celeste Prize, New York City; Ars Electronica, Linz; VIA, Pittsburgh; Screenplay, Berlin; Troyka Multispace, Moscow; UCS, Los Angeles; Node, Frankfurt; OFFFmx2015, Mexico City; NoPlace2, Fombio.