Celeste Motus
2009
Realtime Audiovisual Suite in three movements.
Triple 4/3 projection, 2ch sound, EWI Electronic wind instrument and piano.
Visuals and music by Abstract Birds
I mov
As wandering souls, traces of color travel through an ethereal space, devoid of any reference. They cross the white fog without finding consolation in the mutual encounter. They interpenetrate without perceiving each other, completely unaware of the drawing to which they participate.
II mov
In the modulation and transmission of energy through the links between the elements lies the principle of a common and reverberant consciousness. Space becomes the place of reciprocal confirmation, the place of participation in beauty and affirmation of the multitude.
III mov
Consciousness rises above the multitude to embrace the entire creation, finding the harmony of universal forces and dynamics where the free spirit indulges in a blissful contemplation-participation.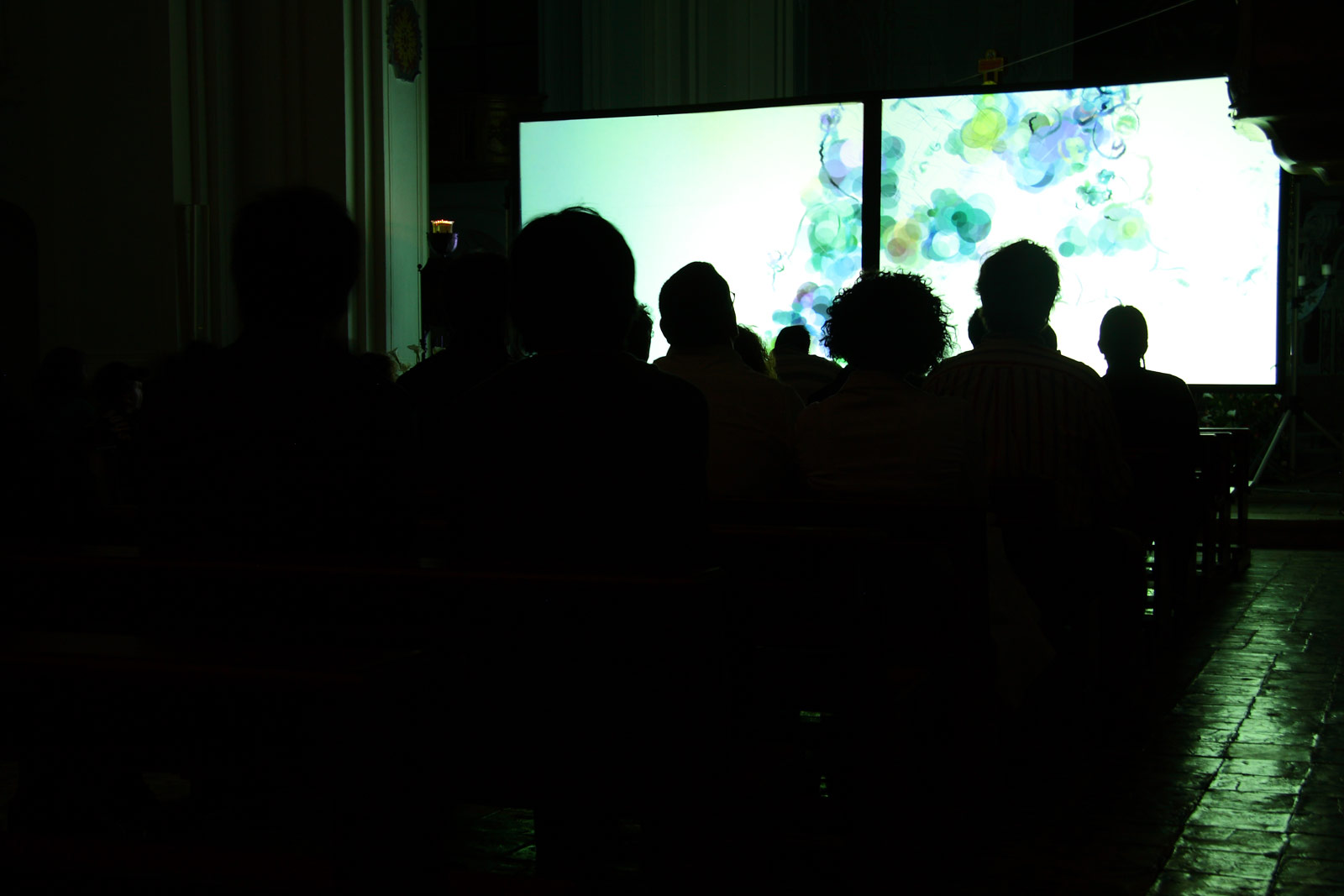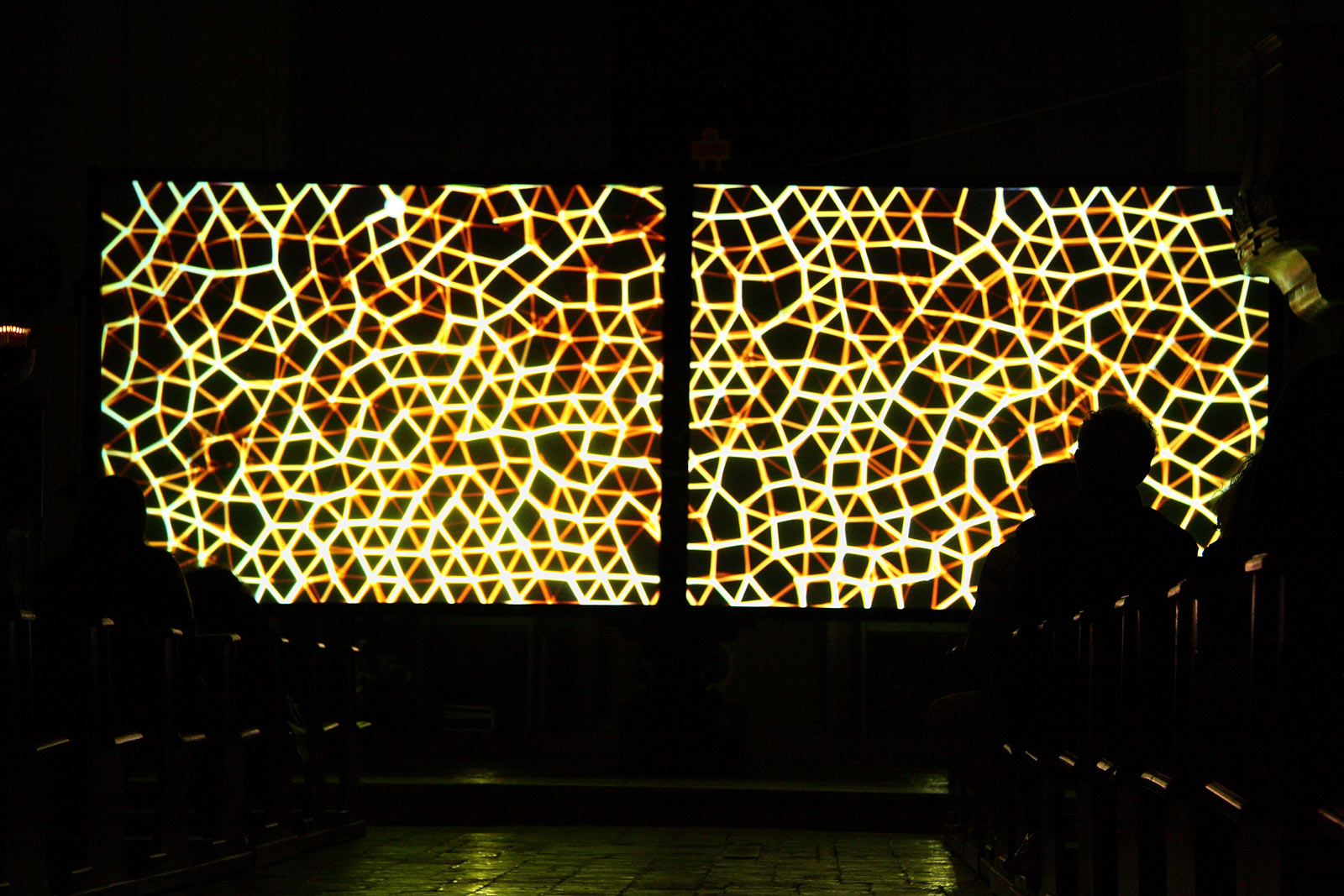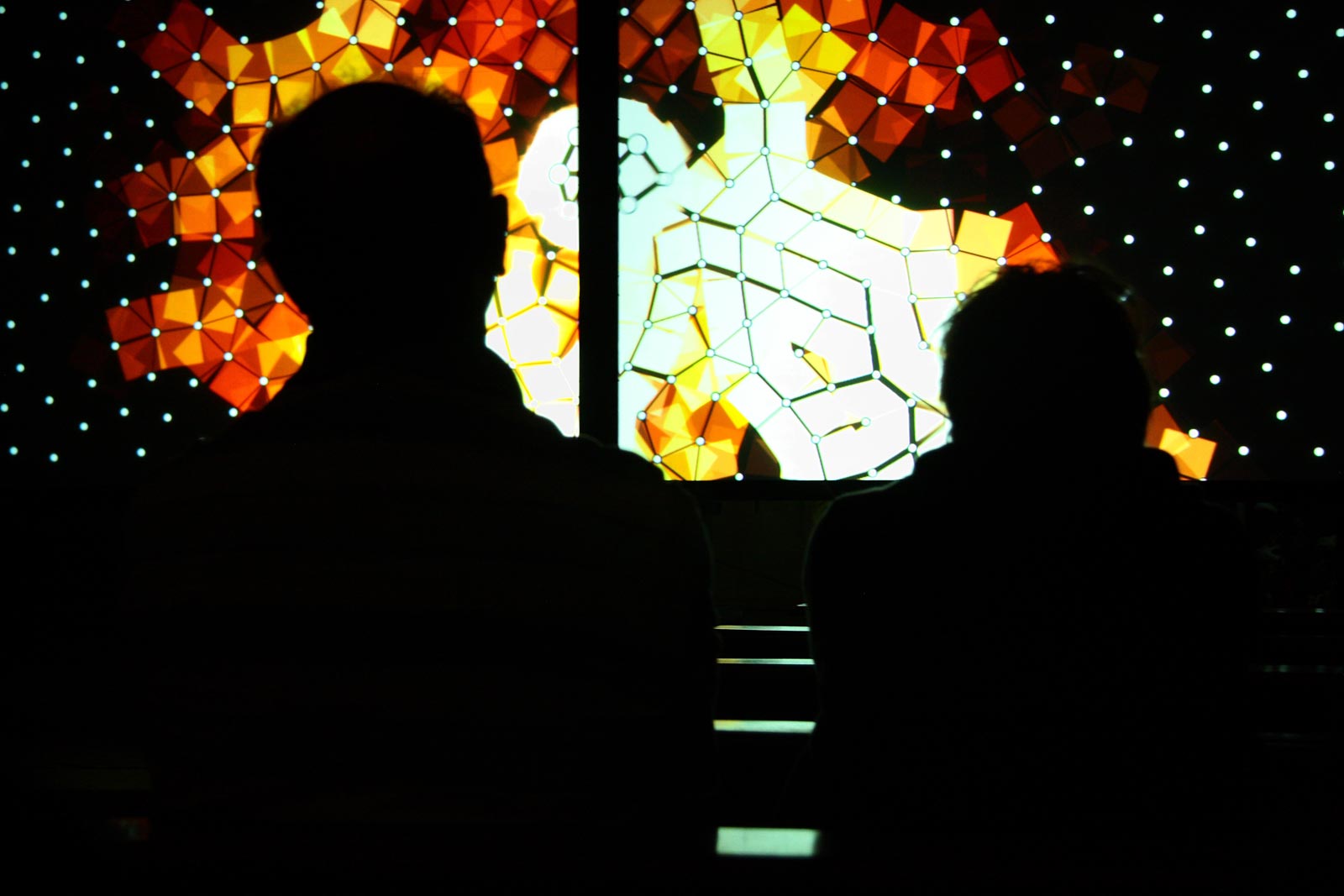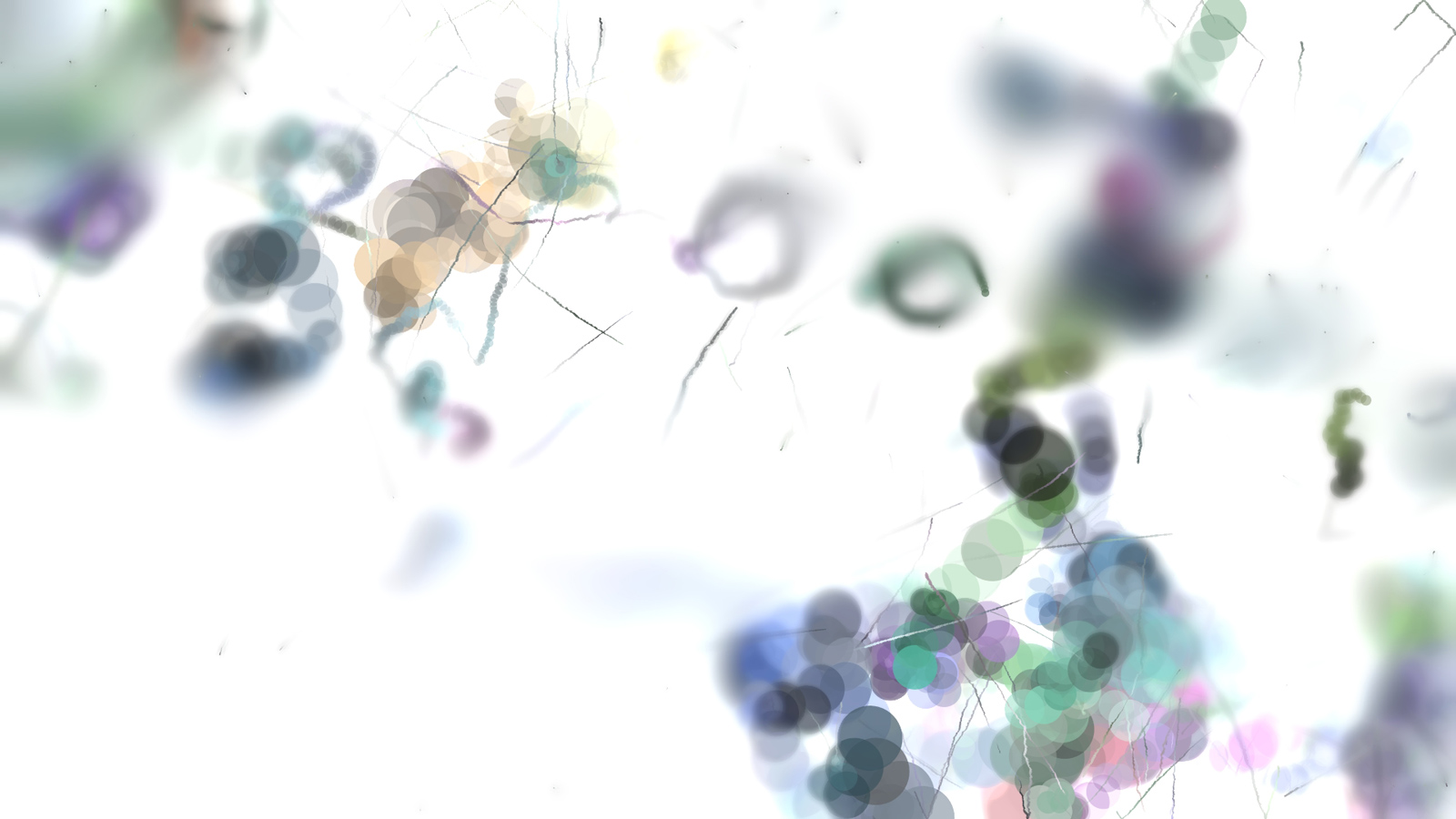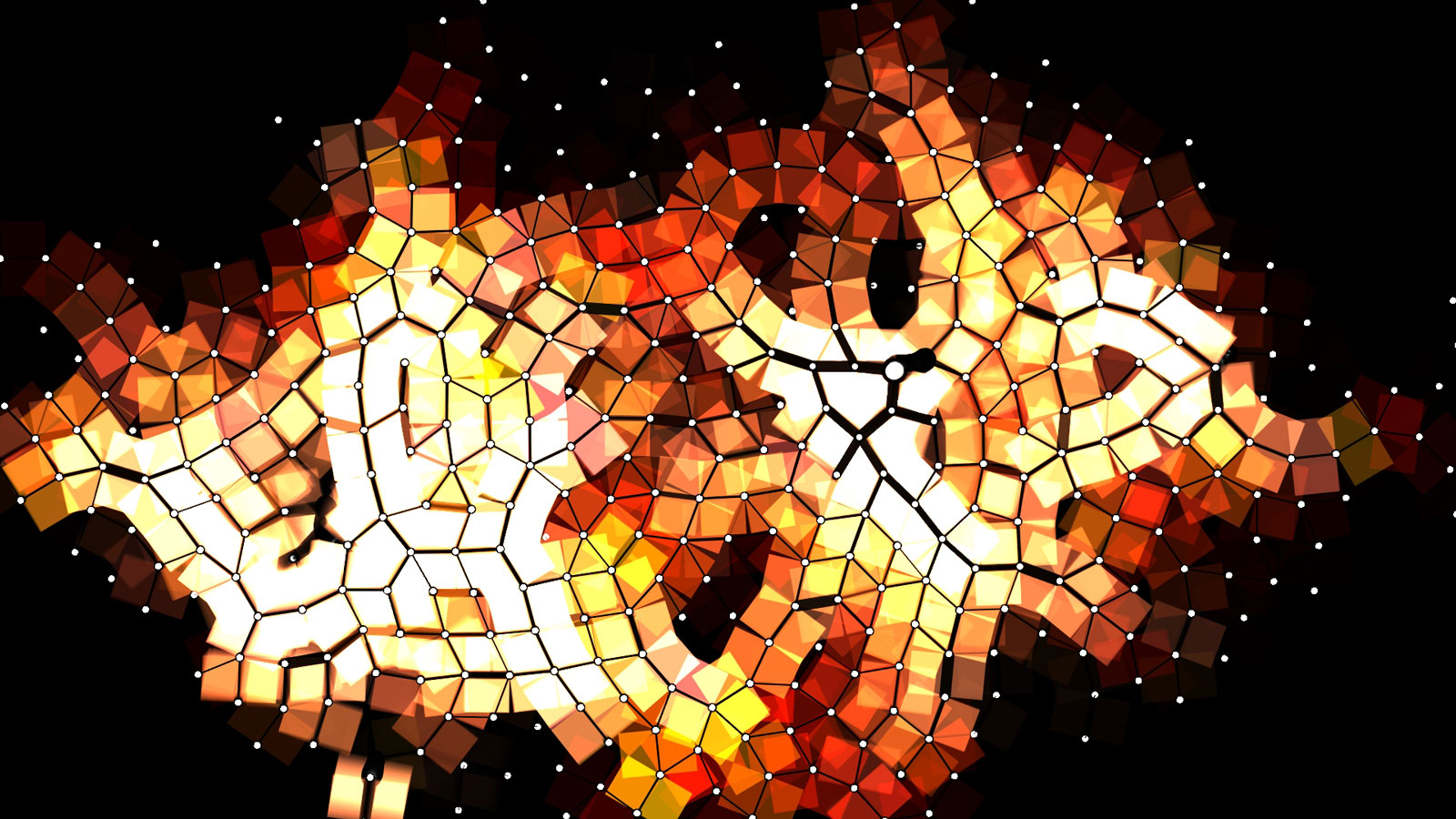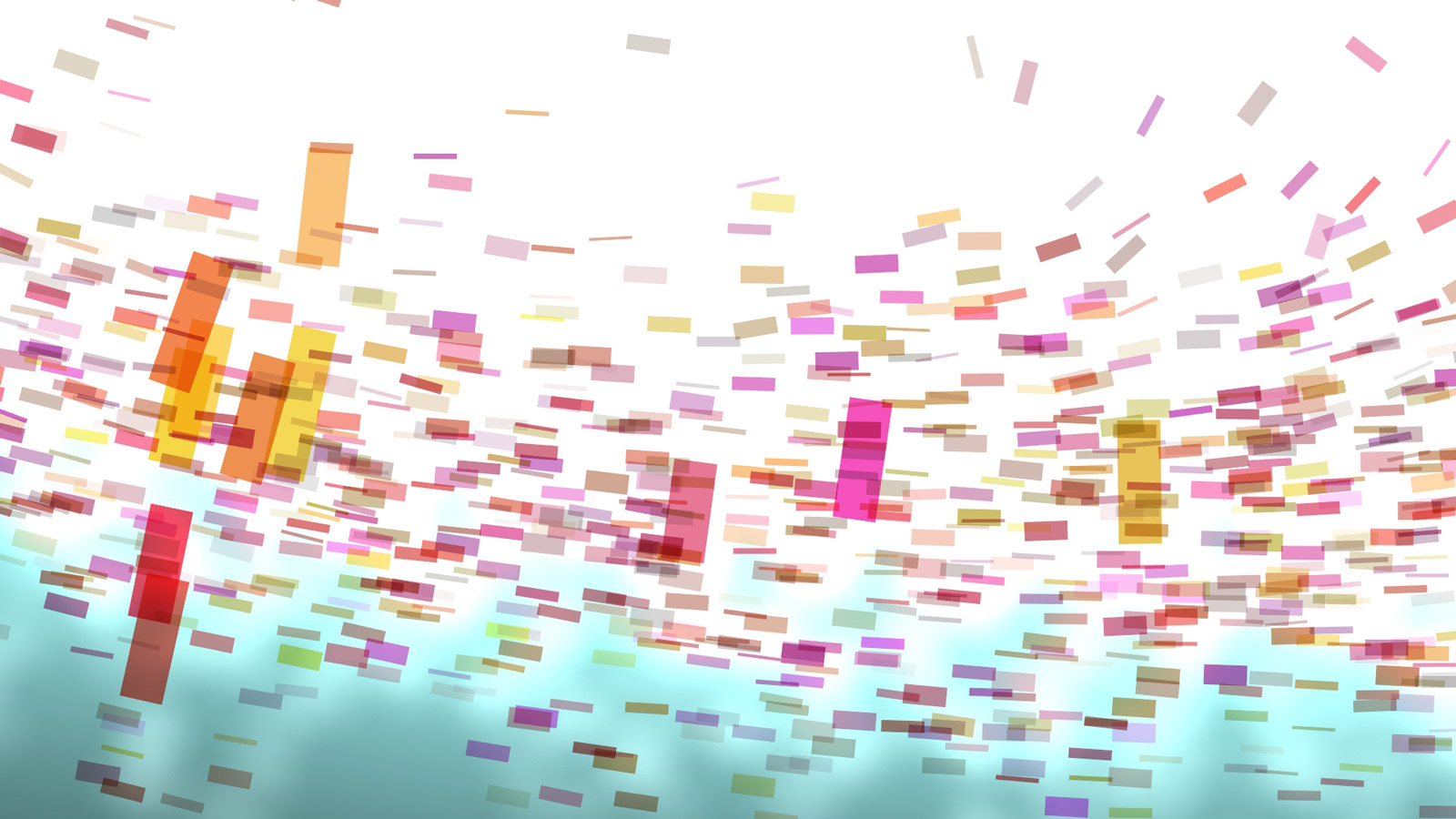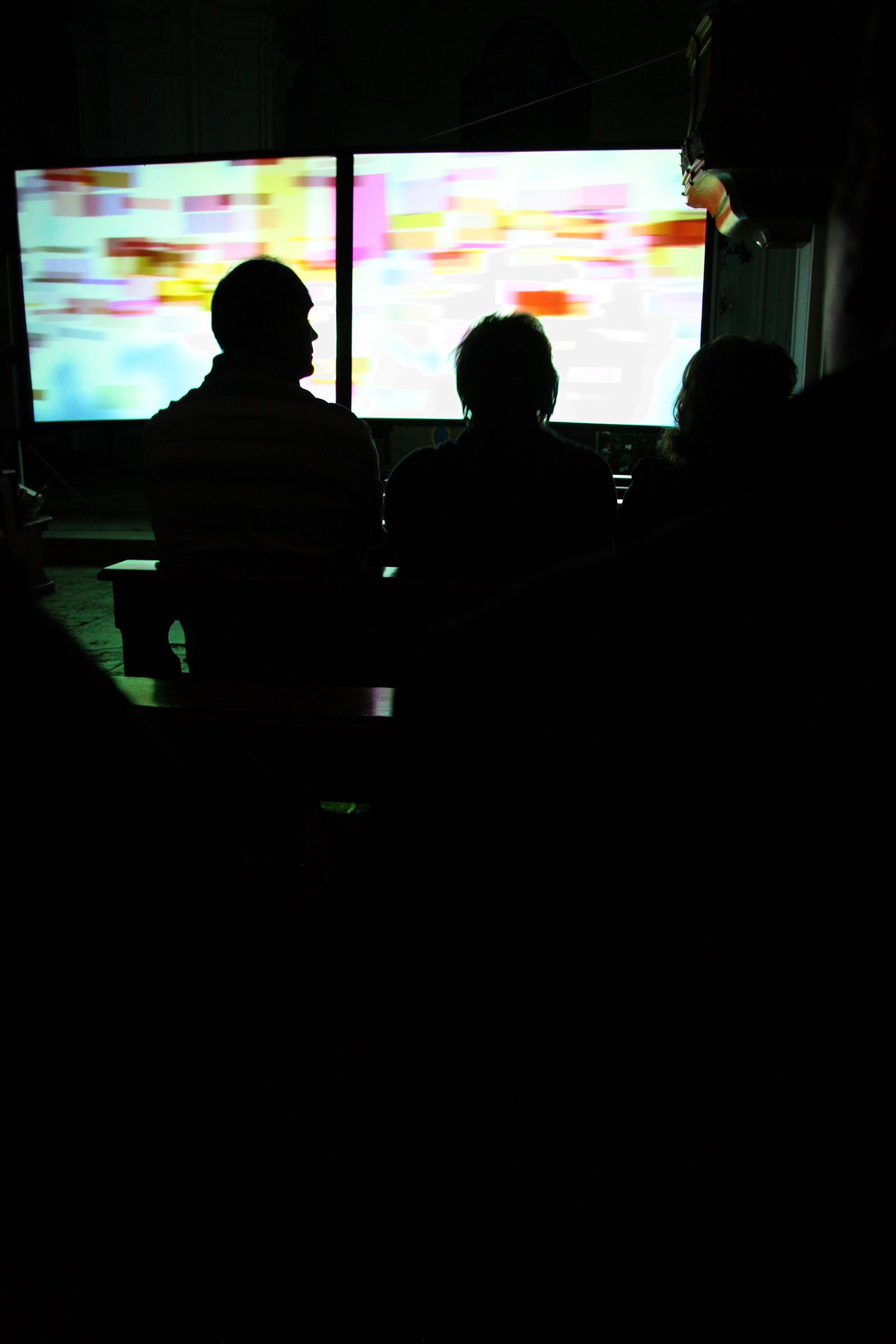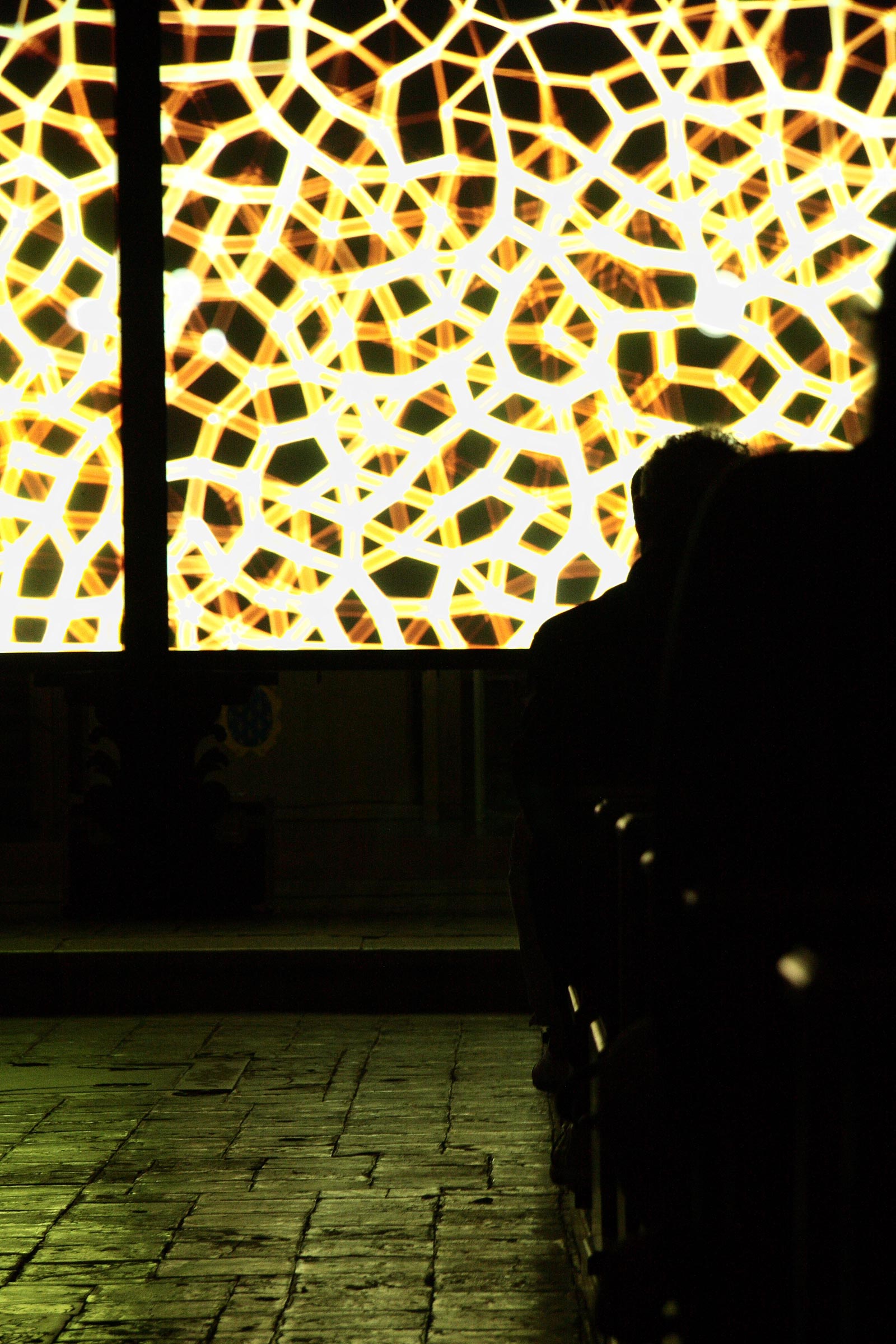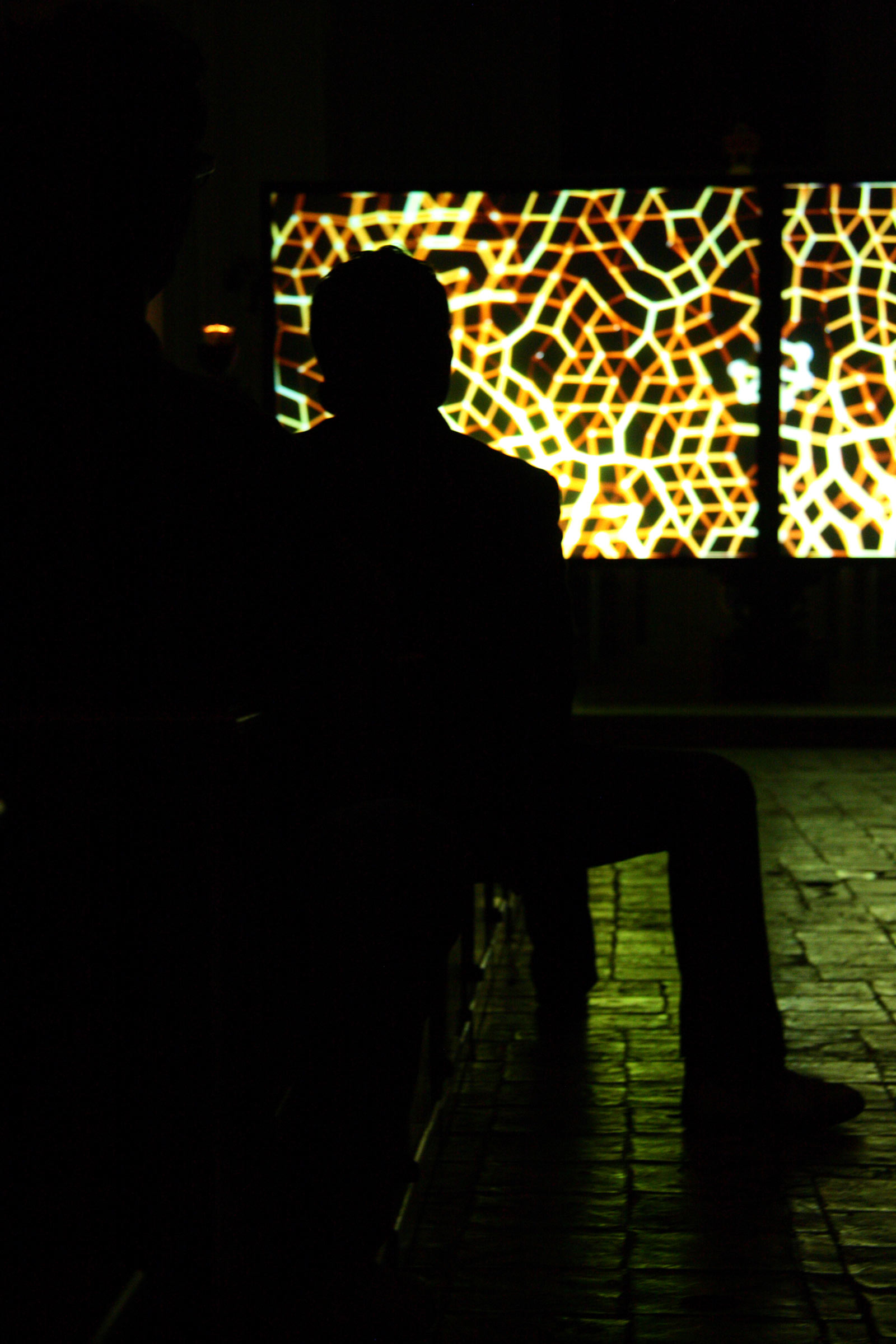 Artists
Abstract Birds, visuals and music
Realtime graphics custom software developed in vvvv