Evolver
2022
VR experience and installation
In collaboration with Marshmallow Laser Feast and Imaginary Friends
Evolver is a collective virtual reality experience which drops audiences deep inside the landscape of the body, following the flow of oxygen through our branching ecosystem, to a single 'breathing' cell. Through this transcendental narrative, it becomes clear that breath not only sparks life, but also connects us to the natural world through the cycle of respiration.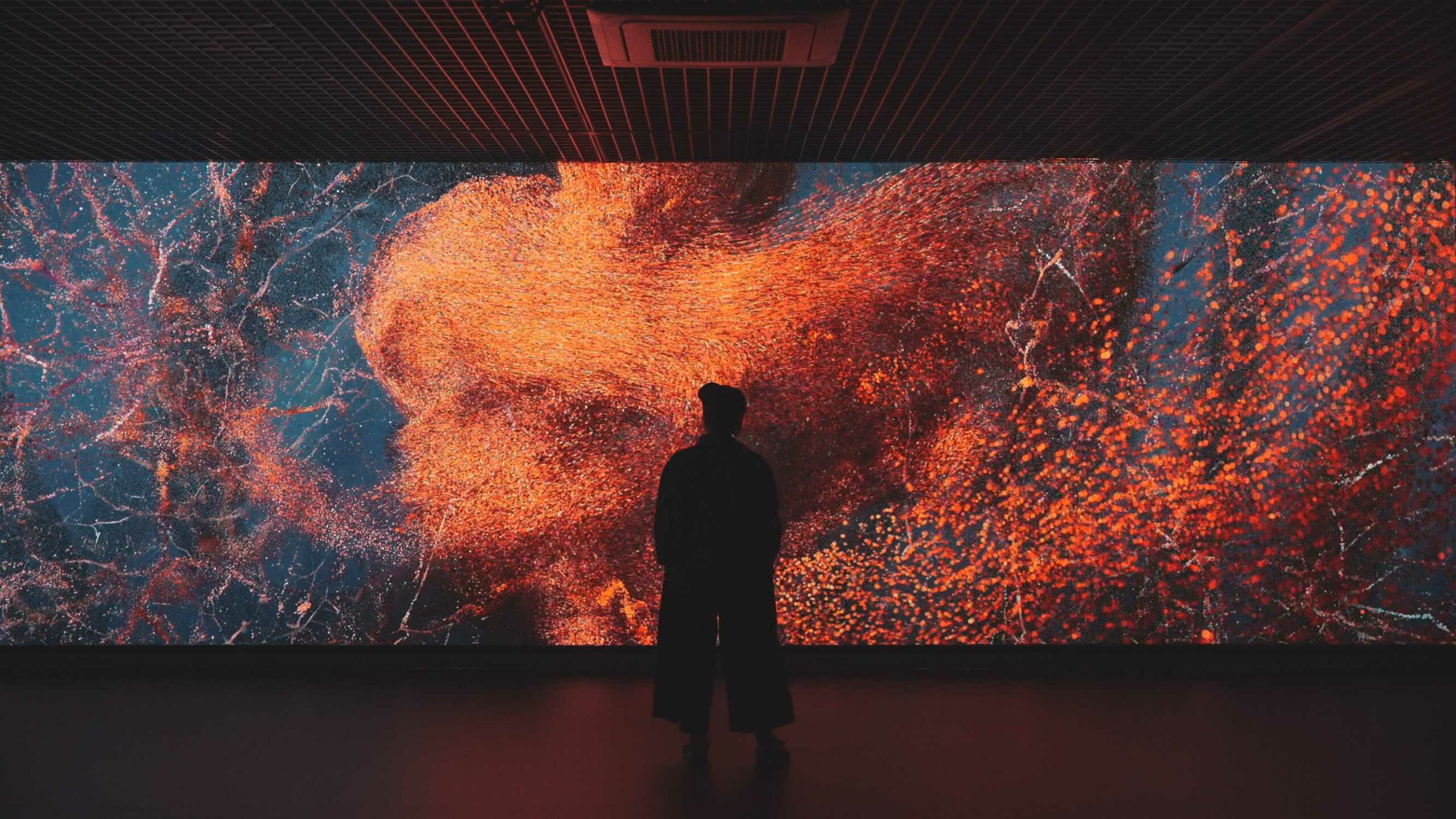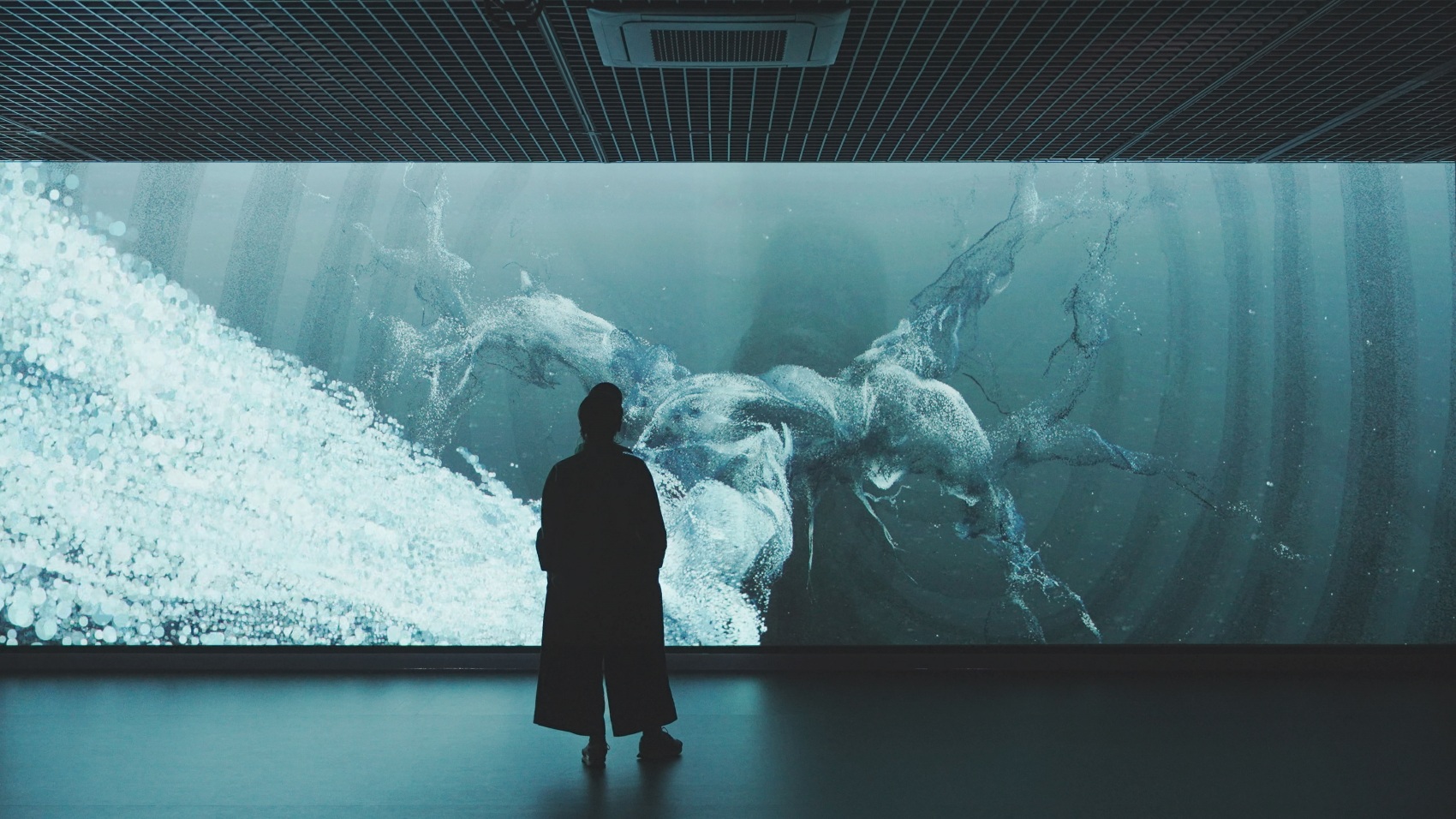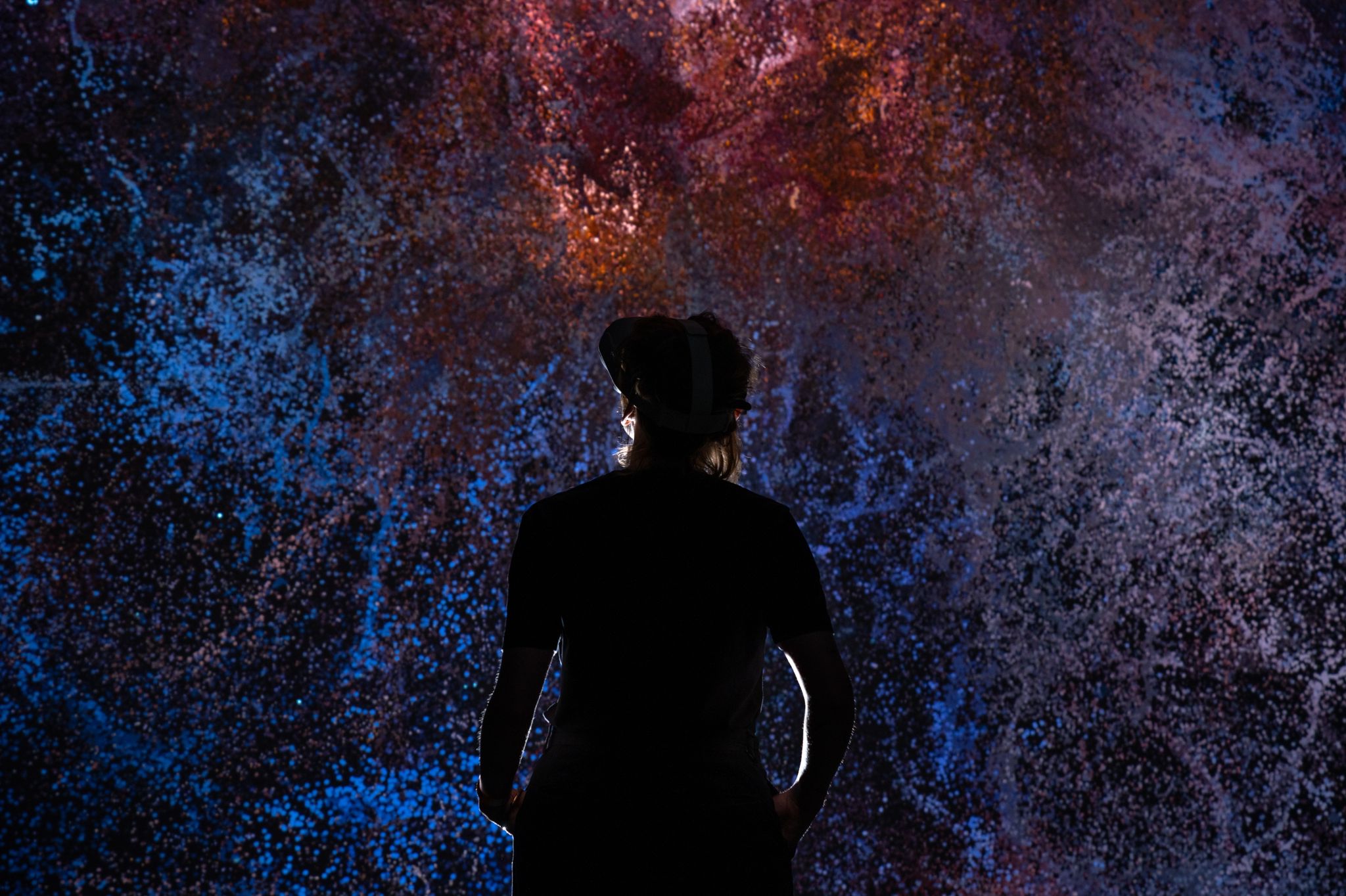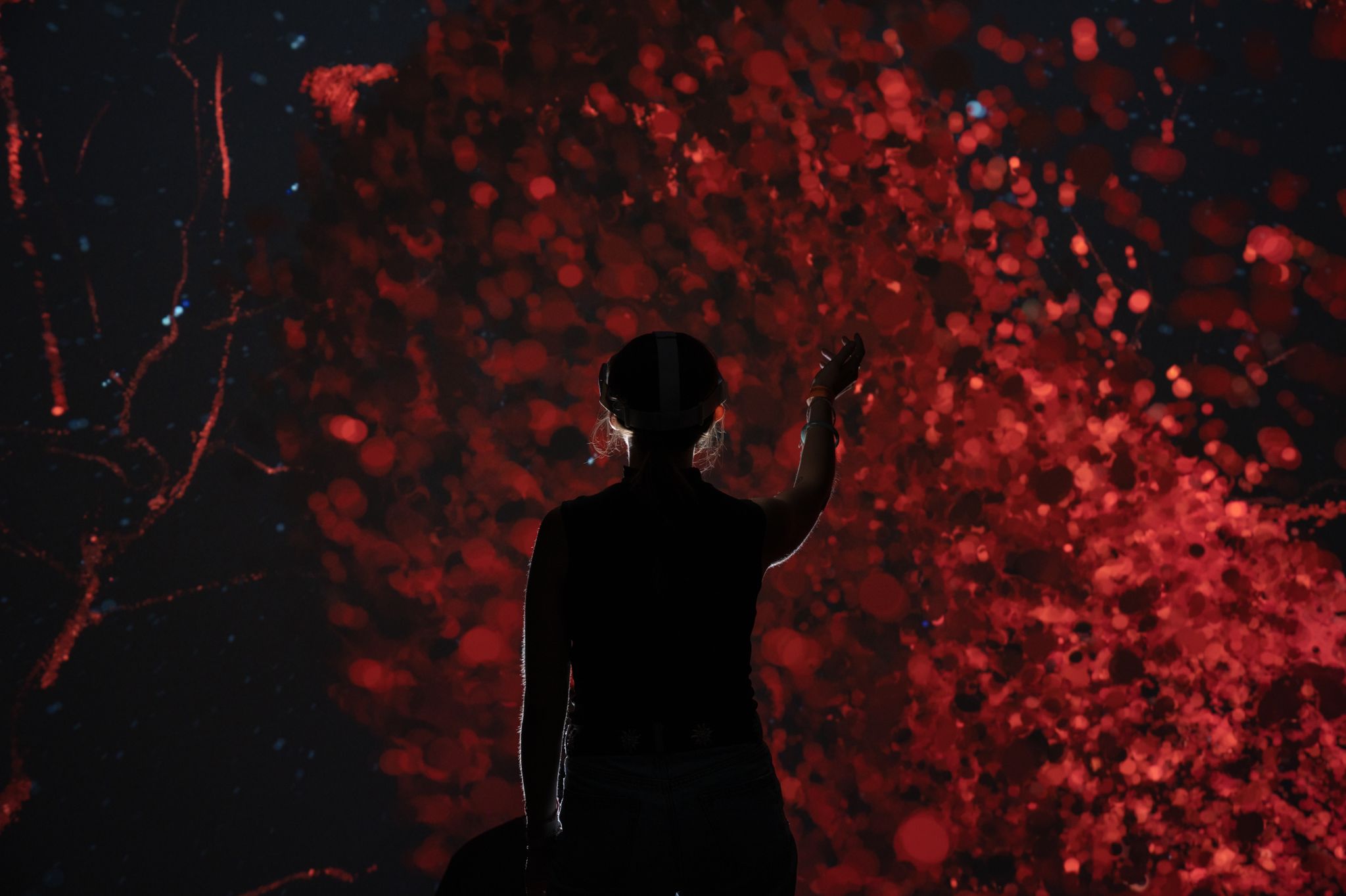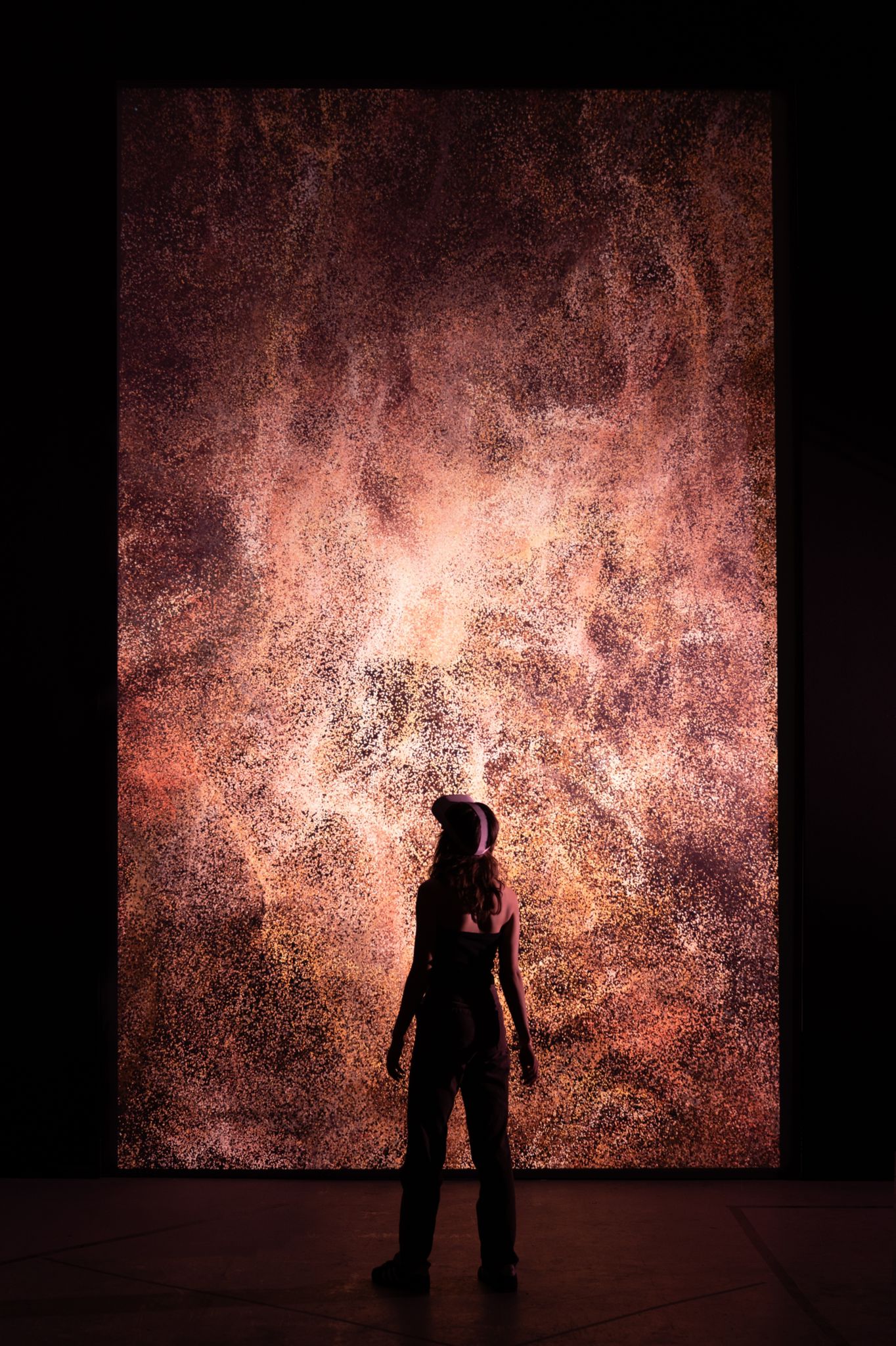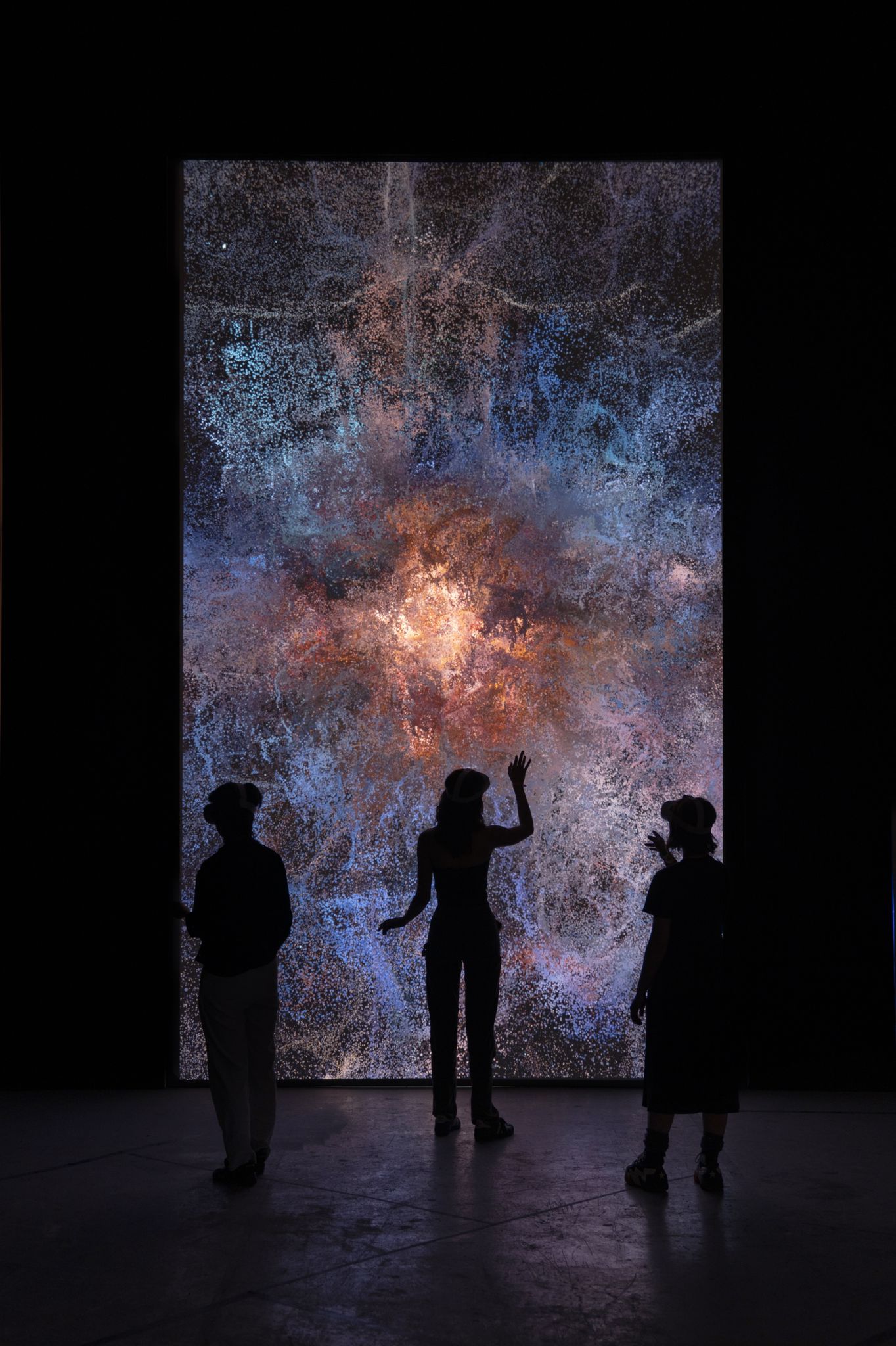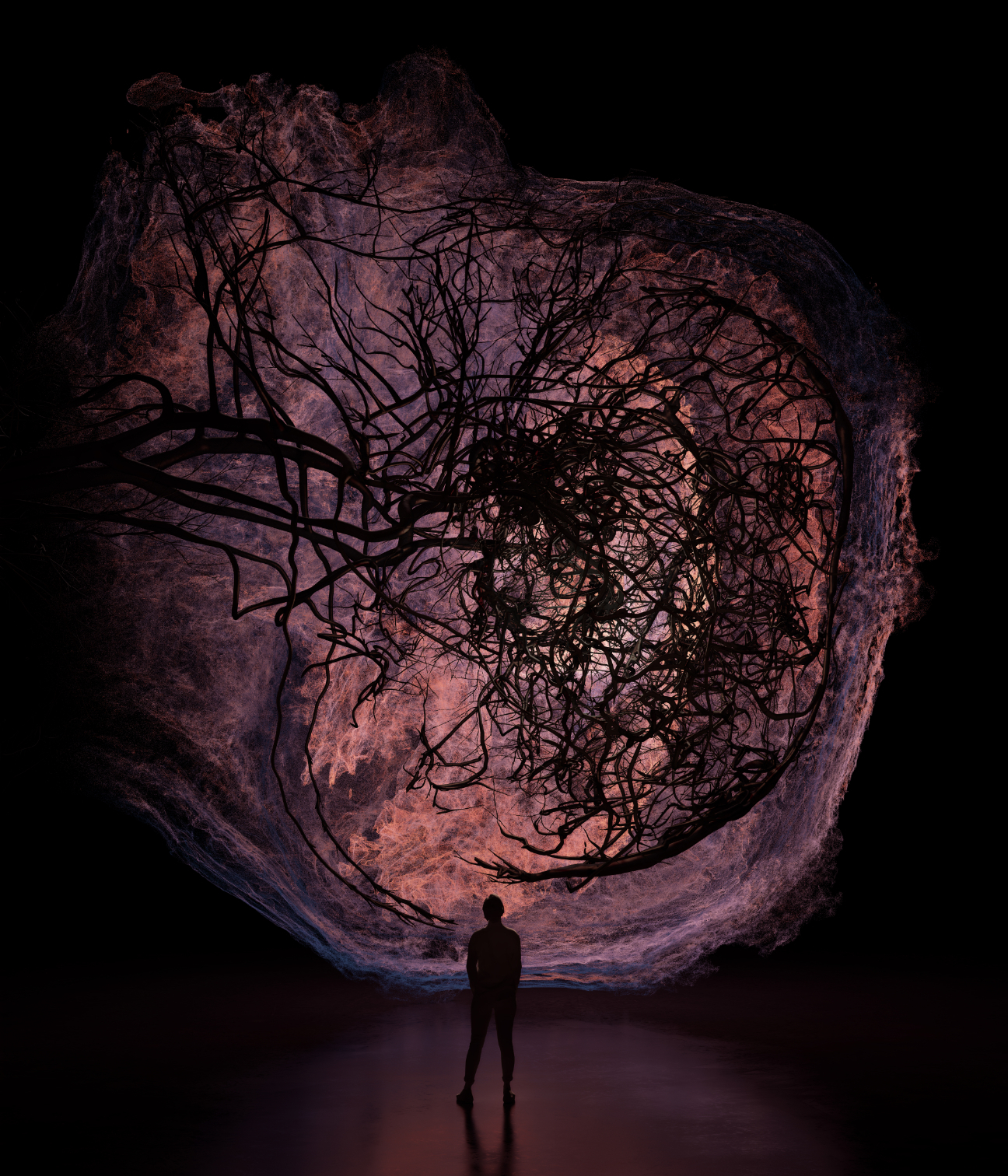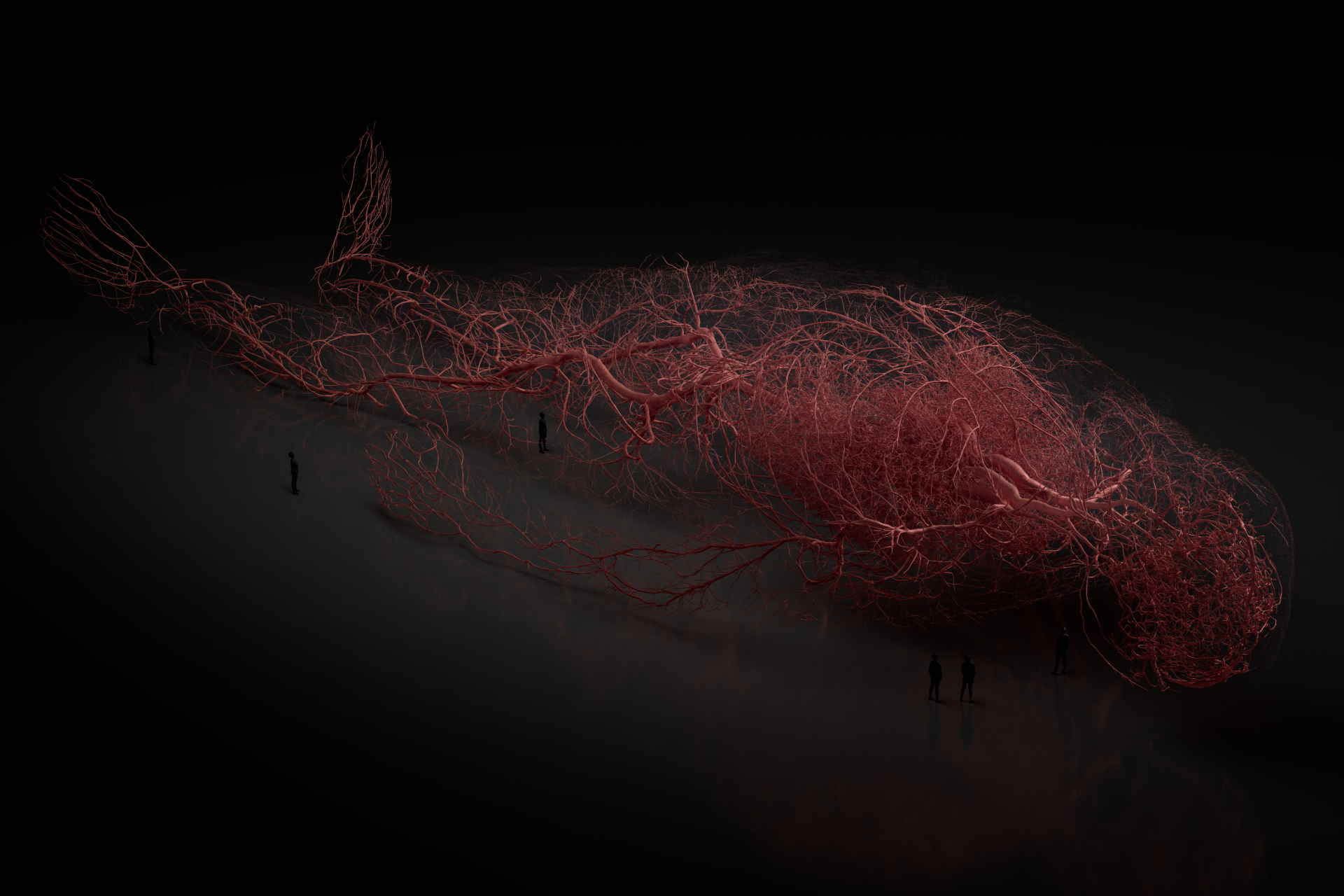 Credits
Presented By Nicole Shanahan & Bia-Echo Foundation
Directed By Marshmallow Laser Feast
(Barnaby Steel, Ersin Han Ersin, Robin McNicholas)
In Collaboration with Natan Sinigaglia & Imaginary Friends
Narrated by Cate Blanchett
Music by Jonny Greenwood, Meredith Monk,
Jóhann Jóhannsson, Yair Elazar Glotman, Hildur Guðnadóttir, Robert Aiki Aubrey Lowe, Howard Skempton, Jon Hopkins
Produced by Atlas V, Marshmallow Laser Feast, Pressman Film
In Co-production With Artizen & Orange
Executive Producers:
Edward R. Pressman
Terrence Malick
Nicole Shanahan
Cate Blanchett
Coco Francini
Andrew Upton
Nell Whitley
Mike Jones
Paula Paizes
René Pinnell
Co-producers:
Guillaume Brunet
Morgan Bouchet
Line Producers:
Martin Jowers
Emma Hamilton
Producers:
Antoine Cayrol
Sam Pressman
Special thanks to Silverstein Properties,
Kevin Slavin
For Marshmallow Laser Feast:
Creative Directors : Barnaby Steel, Ersin Han Ersin, Robin Mcnicholas
Executive Producers: Mike Jones, Nell Whitley
Assistant Director: Emma Hamilton
Narrative Text: Daisy Lafarge
Senior Producers: Carolina Vallejo, Martin Jowers
Producers: Emma Hamilton, Oriana Neidecker
Head of Business Development: Jonathan May
Production Services: stare at the wall
Head Of Technology: Michael Mckellar
Senior Backend Engineer: Lucas Moskun
Lead Houdini Artist: Lewis Saunders
Senior Technical Artist: Quentin Corker-marin
Lead Graphics Programmer: Sebastian Monroy
Games Engine Generalist: Nils Johannesson
Games Engine Programmer: Stephen Henderson
Junior Backend Developer: Maria Astakhova
Sound Designer & Composer: James Bulley
Spatial Audio Artist: Henrick Oppermann
Technical Producer: Derek Rae
Touring Technician: Andrew Robinson
Studio Technician: Amy Johnson
Copywriter: Ossian Ward
Narrative Workshop Designer: Ben Templeton
Head Of Finance: Matthew Dale
Studio Manager: Sarah Gamper Marconi
Finance & Operations Coordinator: Amin Noor
Junior Designer & Interactive Systems Apprentice: Joy Evelyn Wilson
Production Assistants: Maria Andreyuk, Caro Malis
PR And Media Relations At Margaret London: Emma Pettit, Grace Gabriele-tighe
Scientific Consulting and MRI, including MR Angiography, Data Acquisition, Segmentation by Fraunhofer MEVIS:
Christiane Engel, Matthias Günther, Sabrina Haase, Jochen Hirsch, Bianka Hofmann, Valentin Kraft, Alexander Köhn, Mathias Neugebauer
Nasal Cavity, Oral Cavity, Pharynx, Larynx, Vocal Cords, Trachea data: Zygote Media Group Inc.
Scientific Advisors:
Fraunhofer Institute For Digital Medicine Mevis
Jennifer Garrison, Buck Institute For Research On Aging
The Allen Institute For Cell Science
Kinda Studios
For Imaginary Friends:
Visual Direction, System Design And Graphics Programming: Natan Sinigaglia
Technical Direction & Programming: Christian Lutz-weicken
Programming: Chris Riekoff, Kyle Mclean, Bryan Mischling, Seb Escudi, Lars Eckhoff
Crafted Using vvvv & Fuse Library
Technical Consulting And Support: vvvv Team
For Atlas V:
CEO: Fred Volhuer
Executive Producers: Arnaud Colinart, Pierre Zandrowicz
CFO: Laura Karle
CFO Deputy: Marion Mikolajski
Producers: Oriane Hurard, Dash Spiegelman
Intern: Jordan Moutamani
For Pressman Film:
COO: Paula Paizes
VP Of Production: Kelly Mckee
Executive Assistant: Jacob Wishnek
For Terrence Malick:
Executive Assistant: Taniel M Kilajian
Executive Assistant: Colton Williamson
For Orange:
Stephane Richard , Christian Bombrun, Kristina Zimmermann, Michaël Trabbia, Karine, Dussert-sarthe, Boris Duchesnay, Guillaume Jouhet, Laurent Maillot, Michel Djian , Morgan Bouchet, Sebastien Goales, Edwige Henry, Sandrine Lamiral, Emmanuel Gauthier, Audrey Raitif, Soufiane Chaabane, Faiza Guerd
For Artizen:
CEO: René Pinnell