The Measures Taken
2014
Contemporary dance piece
Multiple HD projections, dance choreographies, realtime graphics custom software
Choreographies by Alexander Whitley
Visuals by Marshmallow Laser Feast and Sinigaglia
Music by Rutger Zuydervelt
Lighting design by Lee Curran
Costume design by Oliver Townsend
'When we look to technology to deliver us from accidents, from choice and even from mortality we are asking from it something it cannot give: a deliverance from the conditions that make us human. We are seeking from technology... salvation from ourselves.' - John Gray
The Measures Taken was the first work created for Alexander Whitley Dance Company, made in collaboration with digital arts studio Marshmallow Laser Feast. It was commissioned by the Royal Opera House and premiered at Maison Des Arts de Creteil's EXIT Festival in Paris on 1st April 2014.
Visually striking and kinetically charged, this work for five dancers uses cutting edge motion-tracking technology to project visuals that interact with the performers' movements in real-time. Asking how and on what terms such technology can 'watch' a moving body and how this contrasts to the way a human does, the piece explores the tendency of a system that 'knows' only by quantity and how our fundamental desire for discovery drives this. How is it that the gaze of technology has the potential to change the way we see ourselves and relate to one other and to what extent does our hunger for knowledge lead us astray?

MOTION TRACKING, DANCE AND INTERCATIVE VISUALS.
The interactive system underlying the visuals in The Measures Taken was designed and created especially for the production by Marshmallow Laser Feast to generate projected visuals that respond in real time to the movements of the dancers on stage. Research was carried out, with the support of the Jerwood Choreographic Research Project, in several stages over a 15 month period to investigate this exciting new creative territory as well as address the various technical and artistic challenges accompanying it. These included tracking a space as large as a theatre stage, following multiple dancers at the same time and coping with the complex detail of choreographed movement. Significant consideration was also given to exploring the various ways that dancers and projected visuals could be presented alongside one another – the choreography of their co-presences – either in abstracting geometries from the form of the moving body or creating volumes of light that could react to the moving body in space.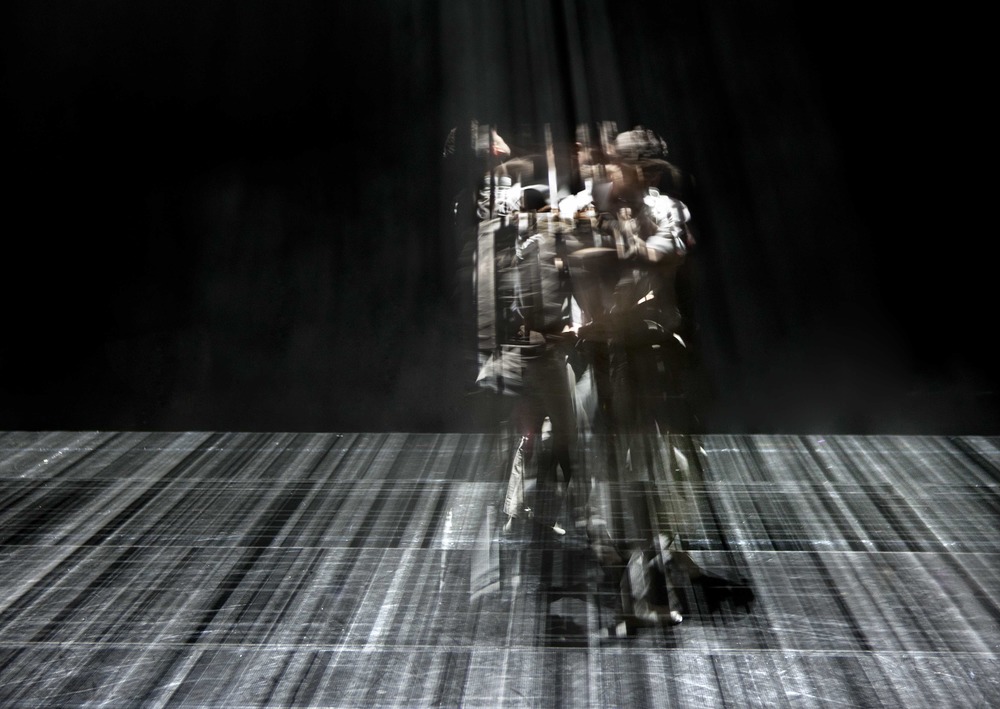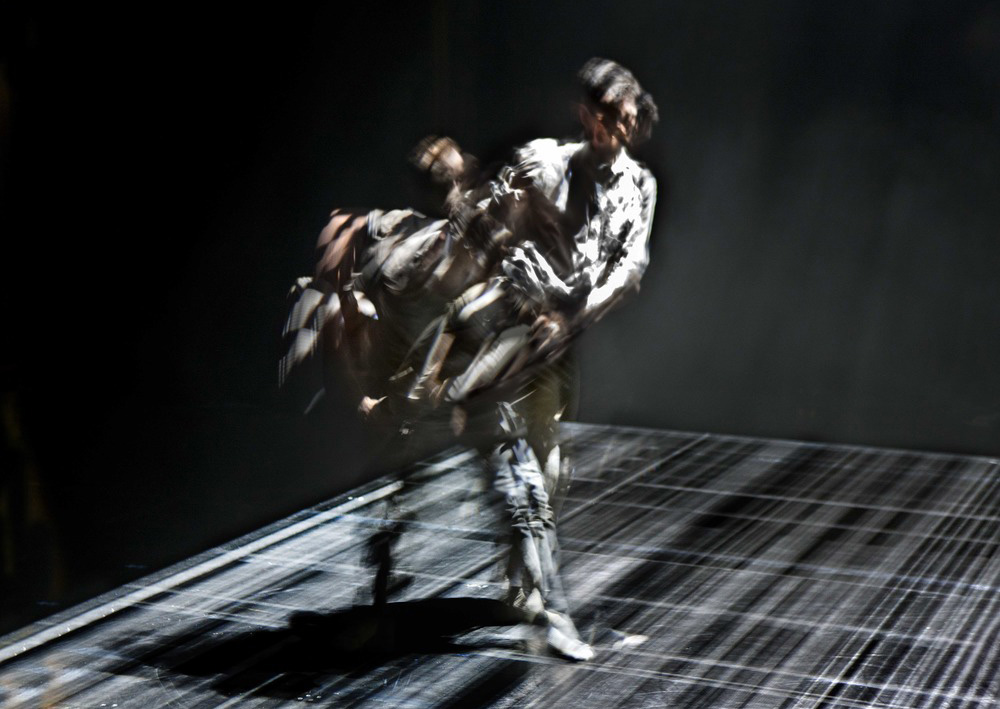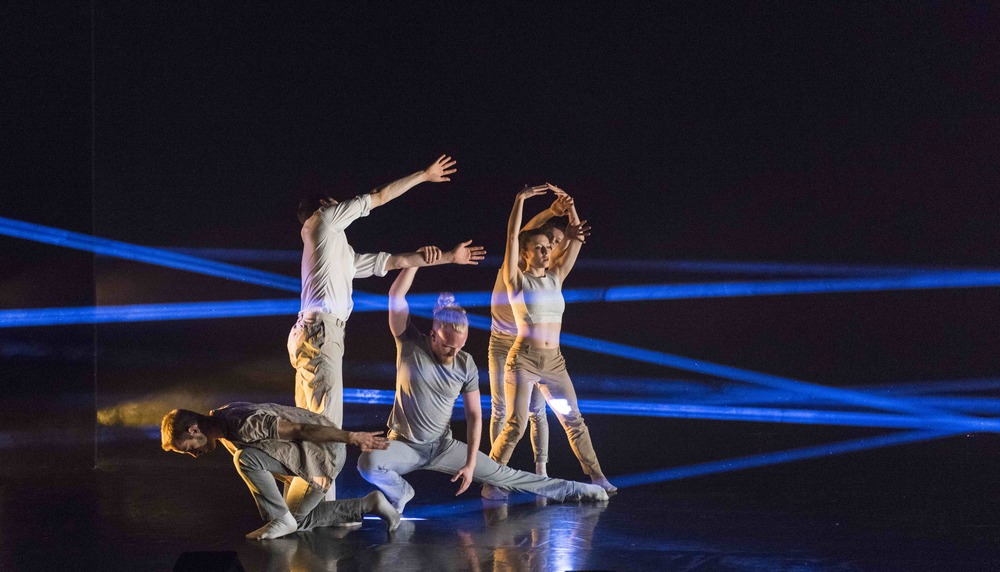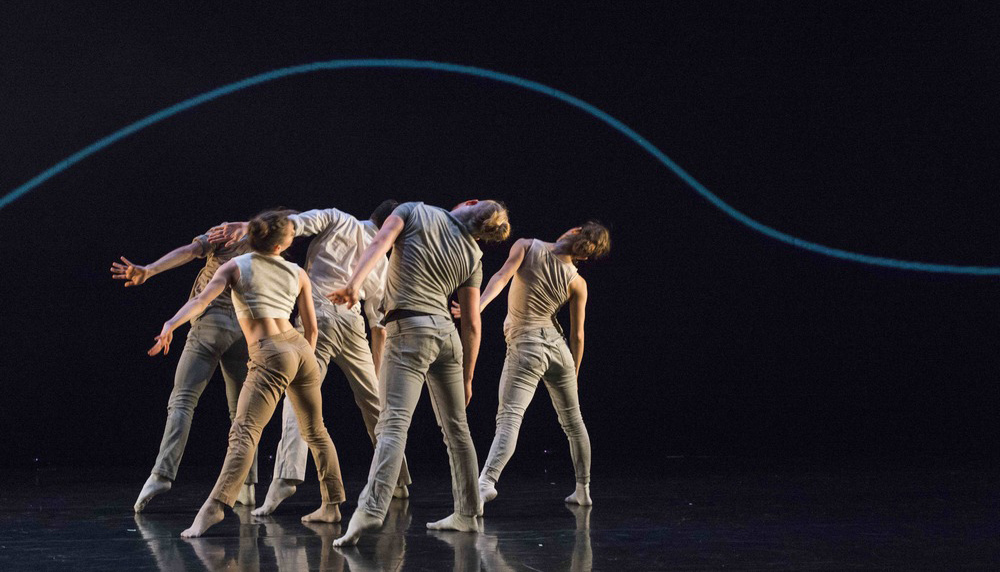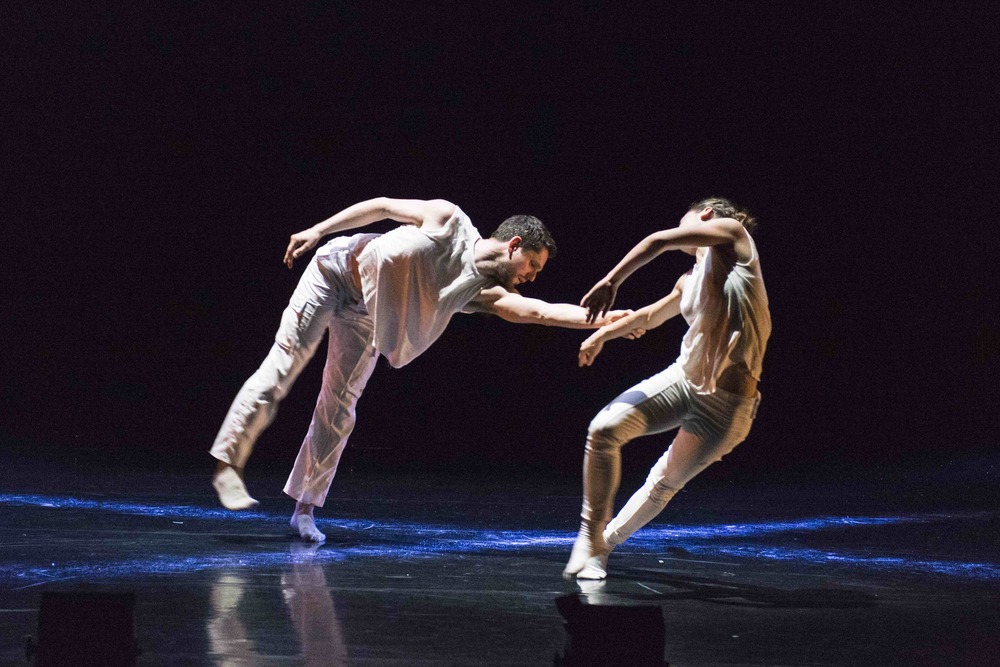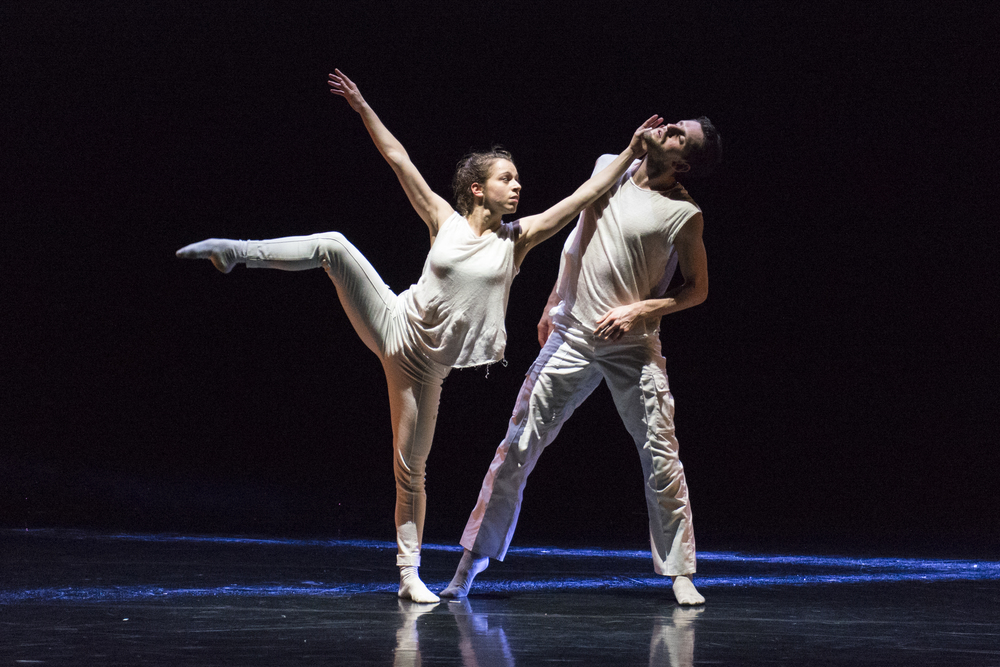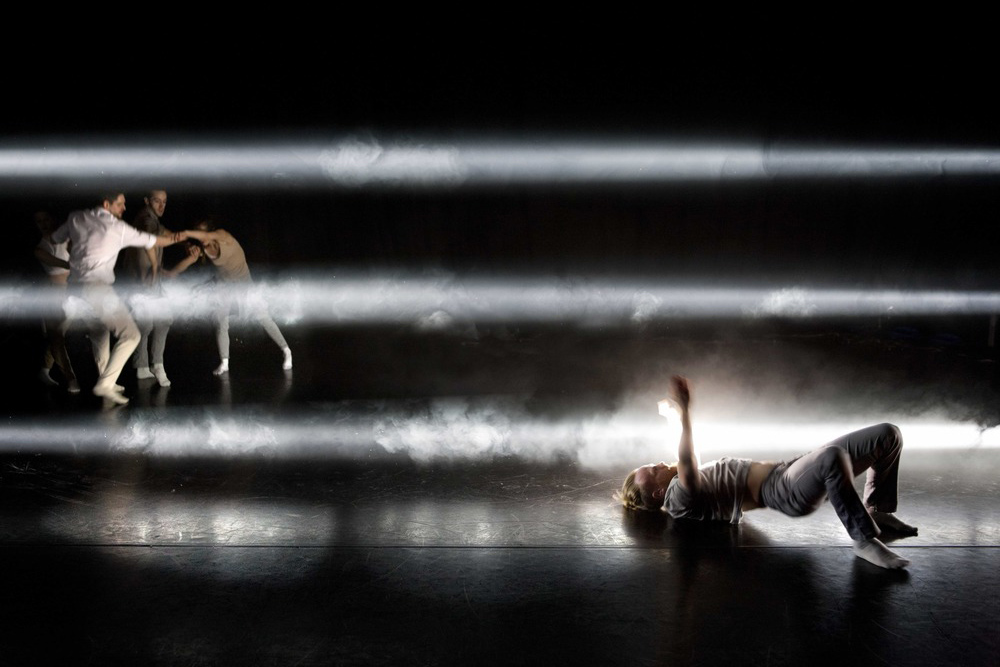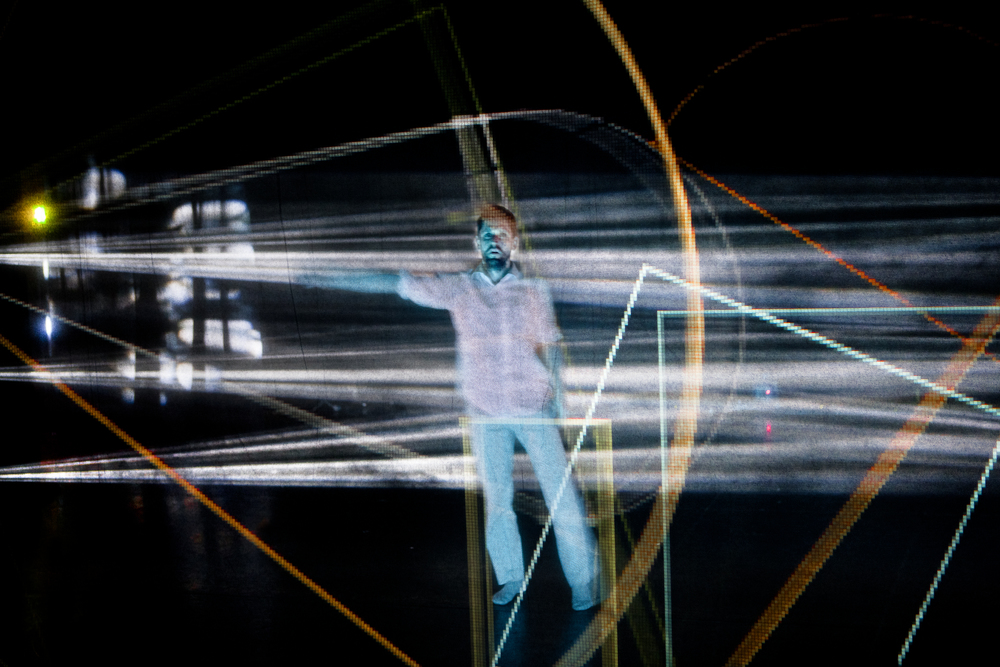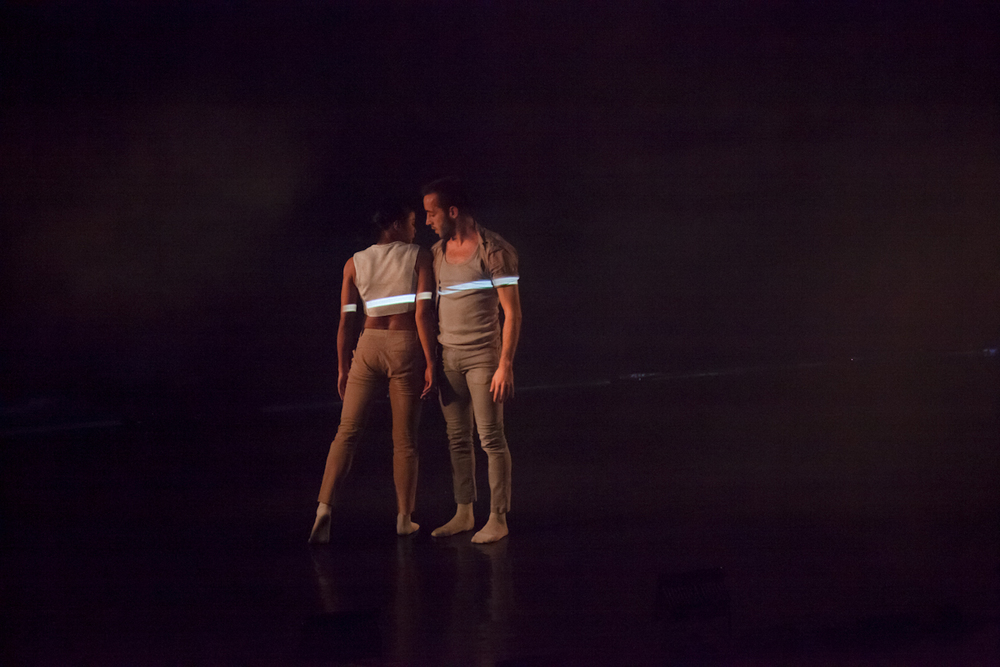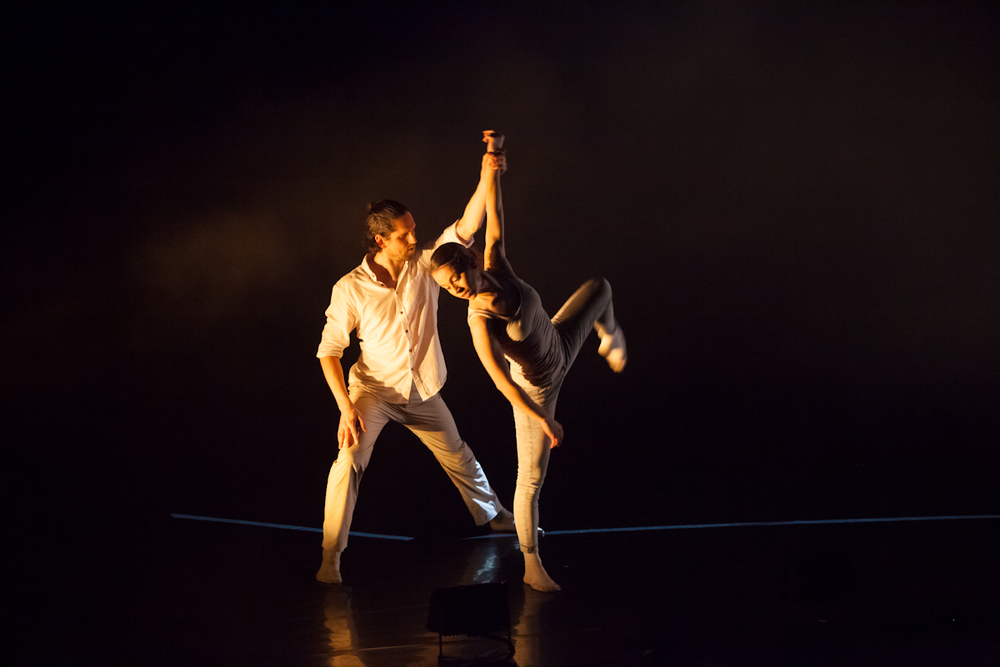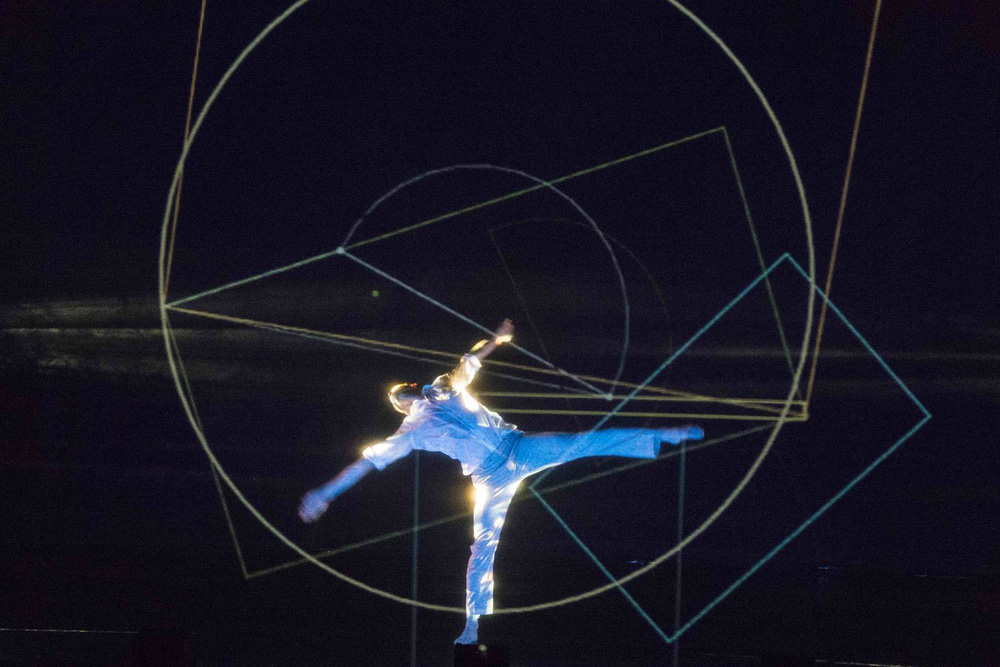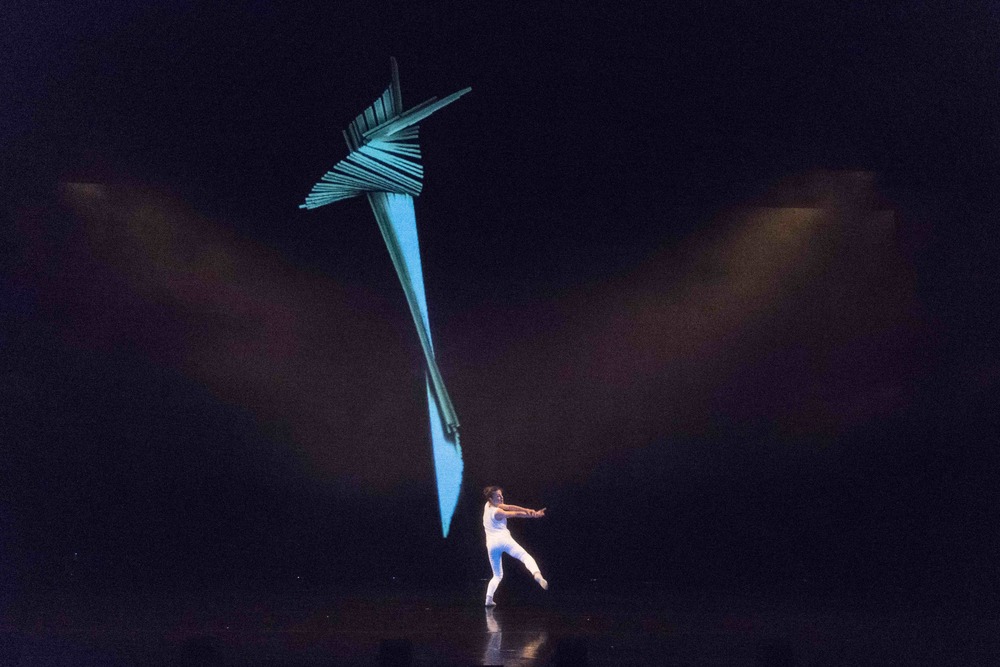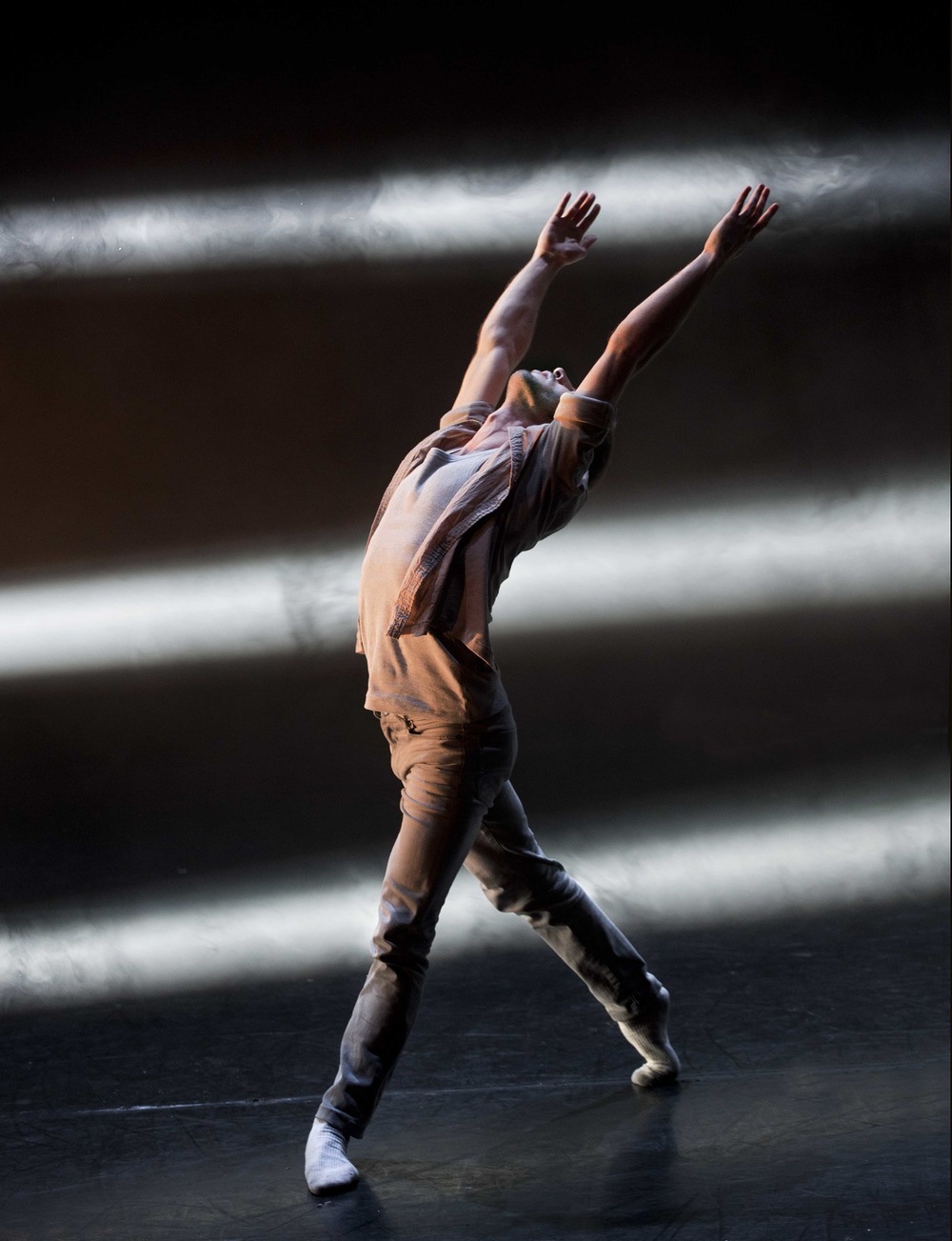 The creation of The Measures Taken was supported by the Royal Opera House, Arts Council England, Quercus, Sadler's Wells, DanceEast, the GDA/Trinity Laban Partnership, The Old Market, South East Dance, artsdepot, Jerwood Space and the Jerwood Choreographic Research Project (with funds from Birmingham Repertory Theatre, Bonnie Bird Choreography Fund, DanceEast, East London Dance, Greenwich and Docklands International Festival, Opera Group, ResCen, The Royal Ballet, The Roundhouse and State of Emergency)
Credits
Choreographies by Alexander Whitley
Visuals by Marshmallow Laser Feast and Sinigaglia
Music by Rutger Zuydervelt
Lighting design by Lee Curran
Costume design by Oliver Townsend
photos by Foteini Christofilopoulou/Simon Annand
Realtime graphics custom software developed in vvvv