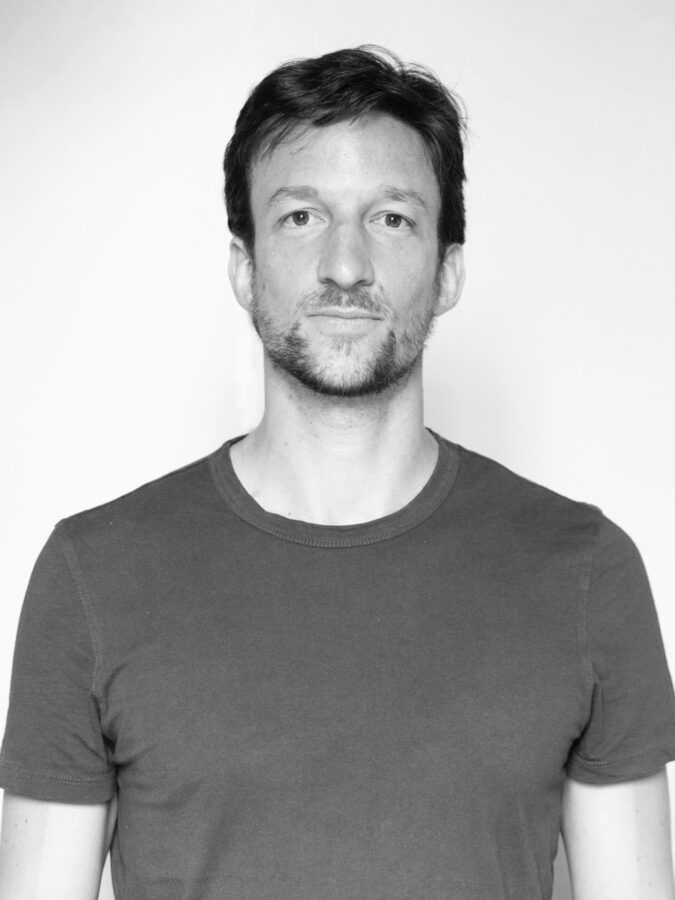 With a strong background in music, contemporary dance, and real-time graphics, Natan Sinigaglia creates canvases where languages lose their boundaries and share forms and meanings. The outcomes of his artistic practice encompass audio-visual live performances, digital artworks, interactive and immersive multi-sensory installations.
His artistic journey is a constant pursuit of the seemingly impossible: materializing the digital through transfiguration, embodiment, and transcendence. It is deeply influenced by the quest for organic meaning within the digital medium, seeking to seamlessly integrate technology into traditional forms of expression.

His work has been performed and exhibited in many prestigious institutions worldwide including Saatchi Gallery, London; Cite' de la Musique, Paris; Roundhouse, London; Tribeca Film Festival, New York; Sundance Film Festival, Utah; Ars Electronica, Linz; UCS, Los Angeles; Le Centquatre, Paris; Auditorium, Bordeaux; Elektra, Montreal; Nova, Rio de Janeiro & Sao Paulo; Node, Frankfurt; MIGZ, Moscow; Milan Design Week, Milan; Screenplay, Berlin; Node, Frankfurt; Società del Quartetto di Milano, Milan; OFFFmx, Mexico City.

Sinigaglia has worked with musicians, composers, orchestras, dancers, visual artists including Ensemble Intercontemporain, London Contemporary Orchestra, International Menuhin Music Academy Orchestra, Nick Ryan, Dmitri Kourliandski, Maxim Vengerov, Vanessa Wagner, Gloria Campaner, Hildur Guðnadóttir, Mira Calix, Jamie XX, Four Tet, Marshmallow Laser Feast, Alexander Whitley, Quayola, Pedro Mari, Claudio Sinatti.